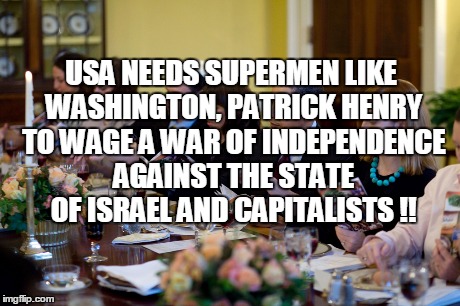 THE JEWISH CONTROL HYPOTHESIS OF THE UNITED STATES OF AMERICA BY THE JEWS WHO COULDN'T STEAL THE GERMANY NATION, BECAUSE OF ADOLF HITLER !!
The Jewish Control Hypothesis (ZCH).
The Jewish Control Hypothesis is a theory that claims that the United States foreign policy towards the Middle East is shaped, or dictated, by a cabal of Jews. This theory argues that Jews living in the USA have acquired awesome power to make the US media and government do its bidding, all to the greater glory of Israel
The theory has many different shades of "strength," with Mearsheimer & Walt's version actually constituting one of the "weaker" forms. Since the authors of "The Israel Lobby" are fairly prominent scholars, their article has attracted a great deal of attention.
The JCH has several corollaries to its claim that Zionists control US foreign policy. One is that the Jews also control the US media, which in fact goes far beyond a "pro-Israel slant": one may as well say the US capitalist media presents an historical narrative that is almost completely divorced from reality. It goes far beyond "spin" into the realm of profound mendacity.
Another is the corollary that opposition to the Jewish agenda is reliably and successfully tarred as "antisemitism," thereby putting the speaker beyond the pale of polite discussion. In some cases, the odium of "antisemitism" is proposed to explain the success of the Jewish agenda: people simply panic when they're accused of being antisemites, even if they happen to be Jewish themselves. Again, there is a lot of truth to this corollary